We All Love a True Story – Best Documentary Movies of All Time
Any one who loves watching movies will find it hard to resist a true story. Whether it's heartbreaking, shocking, intense, romantic or powerful doesn't matter. We love to learn more about the world and don't mind shedding a tear for those we consider to be less fortunate than ourselves. We're not saying that movie-goers don't want to be entertained with fantasy tales and made-up heroes. But we do seem to find documentary films very endearing and fascinating. There follows a list of the top 10 movie documentaries of all time. Well, perhaps we should admit they happen to be our top 10 docu-movie favourites.
Kurt Cobain: Montage of Heck (2015)
This movie documentary tells the true life story of one of the most famous musicians, Kurt Cobain. It shows us that he didn't crave fame and fortune and it was something he would have preferred to avoid. This film, made 20 years after his suicide, pieces together a portrait of the man with help from the loved ones he left behind. It doesn't hold him up to be a superstar or a rock and roll legend. But it does give us an insight into his mental health, how he chose to express himself artistically and the unusual relationship he had with his wife, Courtney Love.
The Overnighters (2014)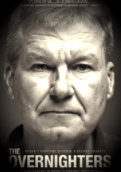 A small town in North Dakota, Williston, saw a huge population increase when oil was found smack bang in the middle of a recession. This film, directed by Jesse Moss, looks at this rapidly changing community and what defined it. It shows jobseekers flocking to the town looking for second chances and the strain it put on Williston's housing market. Locals turned against newcomers and it was left to a Lutheran pastor named Jay Reinle to offer sanctuary to the towns newest residents.
I Am Not Your Negro (2016)
This Oscar-nominated documentary is more a film essay/biopic and has Samuel L Jackson narrating words from social critic and acclaimed novelist James Baldwin. The story of American identity through his eyes is told with the help of unpublished manuscript Remember This House. It looks at the lives and ultimate deaths of significant civil rights activists Medgar Evers, Malcolm X and Martin Luther King.
Jiro Dreams of Sushi (2011)
Jiro Ono, is the star of this documentary movie. An 85 year old master chef working in a 10-seat sushi restaurant in Tokyo. The focus of this movie is the man himself, as he perfects his cuisine. And also looks to the future with Jiro's two sons following in their father's footsteps. But at the same time wanting to become sushi chefs in their own right.
How to Survive a Plague (2012)
Directed by David France this documentary portrays the early days of the AIDS crisis. It shows how members of ACT UP helped to raise awareness of the disease and humanised those afflicted. How this organisation was able to change the course of history and prompt more medical research that ultimately led to treatments and the possibility of making AIDS a manageable illness rather than a death sentence.
OJ: Made in America (2016)
You'd have to have been living in a cave not to have missed the tale of OJ Simpson and his fall from favour. This docu-drama looks at the Simpson saga in a much wider context, rather than just the murders of Nicole Simpson and Ron Goldman. Instead, it highlights the problems with race and American culture.
The Times of Harvey Milk (1984)
Harvey Milk was the first openly gay member of the San Francisco Board of Supervisors. This movie, directed by Rob Epstein is a portrayal of the man and tells how his political career was cut short, thanks to his assassination. It shows how his courage and passion for social justice has inspired other LGBT activists since his untimely murder.
The Up Series (1964-2012)
In 1964, a Granada TV special called 7 Up, profiled 14 children, viewed as a representatives of England's socio-economic system. 7 years on, Michael Apted went back to talk to the children, and looked at how their lives had changed. There are now 8 movies in The Up Series, with 56 Up being released in 2012. it serves as a fascinating study of how class can play a major role in a country's culture and how human experience is universal. Despite what we each encounter as individuals.
Gleason (2016)
Steve Gleason played for the New Orleans Saints and achieved fame when he blocked a punt when playing against the Atlanta Falcons. At the age of 34 he was diagnosed with ALS, a terminal muscular disease. Clay Tweel, the director of this film, followed Gleason and his wife following his diagnosis, the pregnancy of his wife and subsequent birth of his son, Rivers. This is a heartbreaking film but has a triumphant ending. Telling the tale of a man who refused to admit defeat and how he found the strength to survive while facing such a debilitating illness.
Life, Animated (2016)
This animated movie was nominated for an Oscar, and is based on a book by Ron Suskind that tells the story of his son. Owen was diagnosed with autism at 3 years of age and withdrew completely from the world. Suskind and his wife discover he responds intently to the world of animated films. In particular Walt Disney films. This revelation leads them to help him gain a much better understanding of the confusing world around..